With every passing day, the COVID-19 pandemic has wreaked havoc in the lives of people all over the world. Stores, businesses, hospitals, and more struggle to get essential supplies and keep up with demand. Keeping the supply chain from collapse has proved challenging, especially in the United States where a well-documented truck driver shortage has plagued the trucking industry for the last several years. Currently, the US employs 2 million truckers, but actually needs and additional 50,000 truck drivers to meet shipping demands across the country.
As many people were instructed to follow government shelter-in-place guidelines during the pandemic, panic buying and stockpiling groceries increased. Keeping store shelves stocked put even more strain on a trucking industry already suffering from a truck driver shortage. Without truck drivers, the economy would be at a standstill. During unprecedented times, truck drivers became true heroes, braving a world filled with uncertainty to help Americans get the essential supplies they need.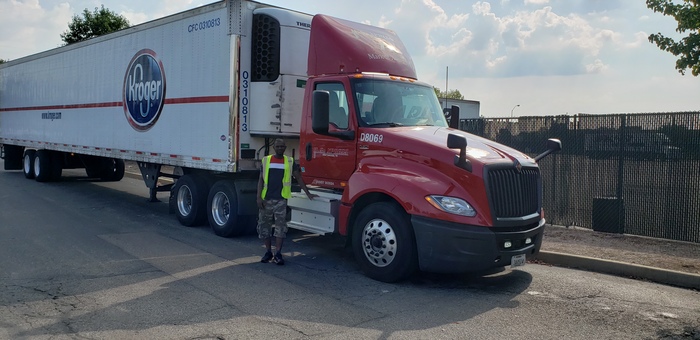 Aimee Napier, President of Napier Truck Driver Training, praises truck drivers amid the COVID-19 health crisis, "In light of the coronavirus panic, I wanted to pay tribute to all of the truck drivers who are working 24/7 to attempt to keep our stores stocked. We have A LOT of students who work for US Xpress on their Kroger-dedicated routes here in Cincinnati as well as Meijer-dedicated routes in Tipp City.  One posted yesterday that they had 200 loads for the day and 20 drivers!  Wow, that's a lot of hustling!"
During an April 16 White House event, even President Donald Trump praised truck drivers saying, "Thank God for truckers… American truckers are the foot soldiers who are really carrying us to victory… They've done an incredible job. We've had no problems. It's been just — it's been just great."
As the world struggles to overcome a time of crisis, truck drivers are making a huge difference in the world by staying dedicated to their careers. We cannot do it without them. Consider training with Napier Truck Driver Training. We have comprehensive commercial driving programs that can give you the skills necessary to start your truck driving career.
If you are interested in becoming a truck driving hero, contact Napier today to learn more about truck driver training. 1-888-368-2495